[The Edge Markets] Thinning profit margin in FY19 expected for Daibochi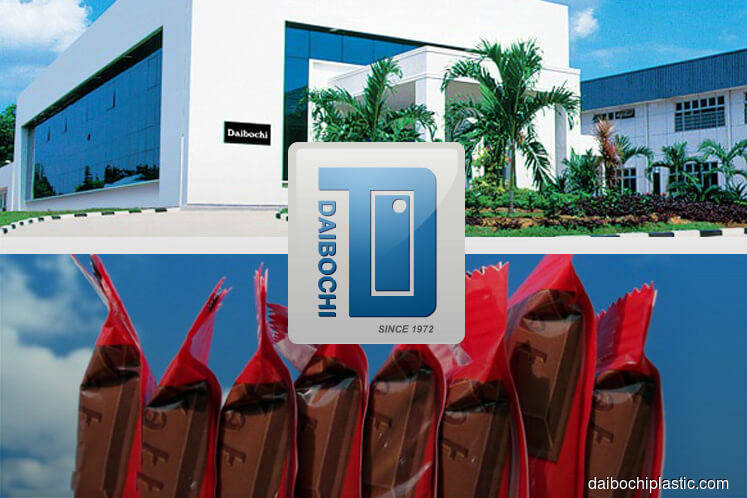 Daibochi Bhd
(Feb 25, RM1.58)
Maintain neutral with a target price (TP) of RM1.60: Daibochi Bhd's full-year profit after tax and minority interest (Patmi) of RM15.2 million is below our and consensus estimates at 66% and 65% of full-year forecasts respectively. The negative deviation can be attributed to a slower-than-expected recovery in profit margin. The company had also experienced a foreign exchange (forex) loss and one-off expenses from a recent merger and acquisition (M&A). It also announced an interim dividend of 0.5 sen, bringing dividend per share year to date to 3.35 sen, also below our expectations at 82% of the estimate.
The group's net profit for the fourth quarter of financial year 2018 (4QFY18) declined 42% year-on-year to RM15.2 million, although revenue climbed 10.8% to RM430.8 million. This was mainly due to higher raw material costs and operating expenses, forex losses of RM3.27 million and one-off M&A expenses. There was also a one-off transitional cost for a new customer in Australia. Excluding the one-off M&A cost of RM4.9 million, its profit before tax (PBT) decreased 28.7% to RM25.5 million, also disappointing as it only made up 88% of our full-year estimate.  
During the quarter, Daibochi saw a net loss of RM1.6 million including a RM600,000 cost for the M&A. It registered an operating loss of RM400,000 due to high raw material costs and operating expenses. It also incurred a one-off M&A cost of RM600,000 and a forex loss of RM400,000 compared with RM80,000 in the previous corresponding quarter. Myanmar PBT margin for 4QFY18 declined to 12.4% compared with 20% in 4QFY17.
Daibochi had received a mandatory takeover offer from Scientex Bhd for RM1.59 in cash per share or through a share swap based on a ratio of 5.535 Daibochi shares to one Scientex share to be issued at RM8.80 a piece. We deemed the offer as fair based on the price-earnings ratio and price-to-book value above Daibochi's 10-year average, as well as taking into consideration the near-term challenging business environment. We think the cash offer is a good opportunity to exit now as any synergistic benefits from the merger will take some time to materialise.
We cut our FY19 forecast Patmi by 10.5% to RM23 million in view of a thinning profit margin and a slower-than-expected cost pass-through to customers. As a result, our dividend discount model-derived TP is adjusted to RM1.60 from RM1.69 previously. Our terminal growth of 3.2% is maintained.
We opined that there is a limited upside gain in the near term, while the 2.1% dividend yield is unappealing. We think the Scientex offer is a good opportunity to cash out in view of the limited upside in the near term. — MIDF Research, Feb 25
Registered Office
SCIENTEX PACKAGING (AYER KEROH) BERHAD
(formerly known as Daibochi Berhad)
No. 9, Persiaran Selangor,
Seksyen 15, 40200
Shah Alam, Selangor,
Malaysia
Tel No. : +60355248888/+60355191325
Fax No. : +603 5519 1884
Scientex Packaging (Ayer Keroh) Berhad (formerly known as Daibochi Berhad) 197201001354 (12994-W). All Rights Reserved.